Marketing newsletters have been one of the most informative and valuable sources of knowledge for me recently.
Through this article, I wish to share 5 such newsletters that helped me gain knowledge and stay updated in various branches of digital marketing like content marketing, SEO, content writing, copywriting, and more.
Without further ado, let's get started.
Here's a quick list of my favorite newsletters that'll be covered in this article:
Note: These newsletters are listed below in no particular order and are based on my personal opinion.
Topics: Marketing, copywriting
Owner: Harry Dry
Subscribe from here: The Marketing Examples Newsletter
Frequency: Bi-weekly
This newsletter has more than 97,000 plus subscribers right now.
The secret of this newsletter being so popular is how Harry Dry represents information in each of his emails with fun case studies you can learn from.
Be it real-life brands, online businesses, celebrities, artists, or anyone from whom you can learn marketing in an easy way, he will feature them.
Here's a sneak peek from one of his value-packed emails: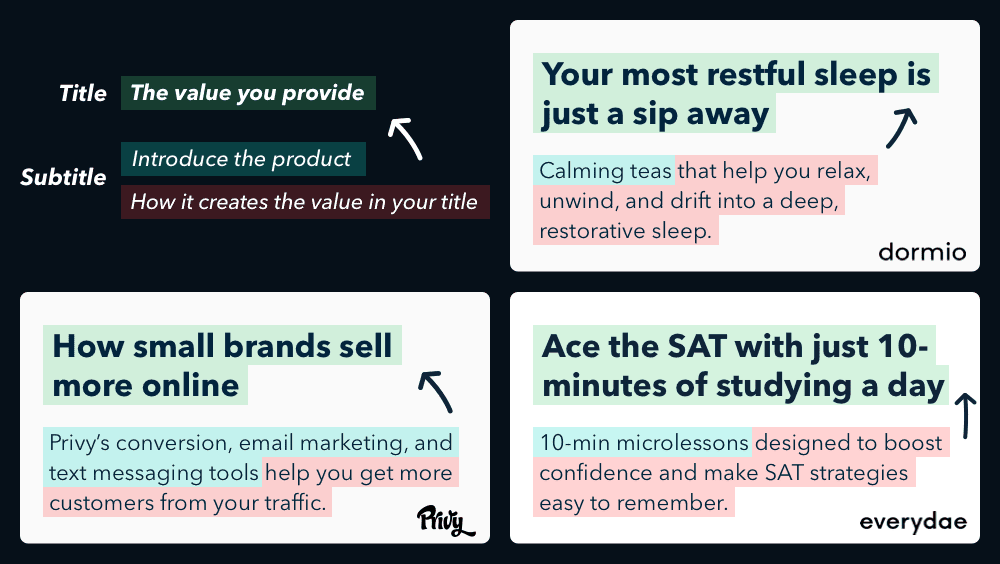 Topics: Content marketing, SEO
Owner: Sk Rafiqul Islam
Subscribe from here: Content Marketing VIP Newsletter
Frequency: Weekly
This newsletter consists of 3 main parts:
Actionable Insights

SEO & Content Marketing Wisdom

Learning Resources & Tools
This newsletter has built more than 1000+ members and counting for its value-packed and amazing actionable content.
But the personal reason why this newsletter is on my list is because of the learning resources that Rafiqul recommends.
These consist of links to resources, webinars, and courses that are helpful and valuable.
Here's a sneak peek from one of his value-packed emails:
Topics: Digital Marketing News and Latest Updates
Owner: Saijo George
Subscribe from here: TLDR Marketing
Frequency: Daily
True to its name – "too long; didn't read marketing" is a newsletter full of one-liner headlines on various topics in digital marketing such as SEO, social media, paid media, and more.
We all know the dynamic nature of the digital marketing field.
There are new changes and updates every single day, and it may be tiresome for you to keep a tab on these updates from multiple sources.
That's where this newsletter makes your life easier.
It lands daily in your mailbox and keeps you updated with the latest events in the field.
You can simply skim through the headlines in your email and dive deeper into any topic that you wish to learn more about.
Smartly curated by Saijo George, this newsletter definitely deserves a place in your inbox.
4. Content Writer's Digest
Topics: Content writing and copywriting
Owner: Vijay Kumar
Subscribe from here: Content Writer's Digest
Frequency: Weekly
This is one of the most to-the-point and bullshit-free newsletters I've ever come across.
Every week you'll receive an email that consists of
Tips to become a better writer and copywriter

Storytelling tricks

Actionable tips you can implement instantly

Templates for headlines, blog posts, email outreaching, social media posts, and more.
This newsletter is for you if you want to become a content writer and looking for tips and guidance from someone who is a master in this art.
5. Bonus Newsletter (Off-topic) - 3-2-1 Thursday newsletter by James Clear
Topics: Multiple topics
Owner: James Clear
Subscribe from here: 3-2-1 Thursday Newsletter
Frequency: Weekly
Now I might be going a little off-topic here, but this newsletter is probably the most exciting one I keenly wait for every week.
Every Thursday, James Clear, the author of the best-selling book Atomic Habits shares a crisp newsletter that consists of 6 things:
3 ideas from him

2 quotes from others

1 mind-blowing question for you to ponder
Each line of this newsletter will provide you with wisdom that is much needed every mid-week.
I am not exaggerating, try it for yourself, you'll love it!
These are the newsletters that taught me a lot about marketing, copywriting, SEO, and more.
So the purpose of this article is to share the links to subscribe to these newsletters so that you also benefit and learn from them.
Let me know in the comments below
If you're already subscribed to any one of these newsletters and your review of it?

Or, suggest some valuable newsletters that I might have missed here.
Looking forward to your comments 🙂